Personalised Embroidered Fleece Jackets Cumbria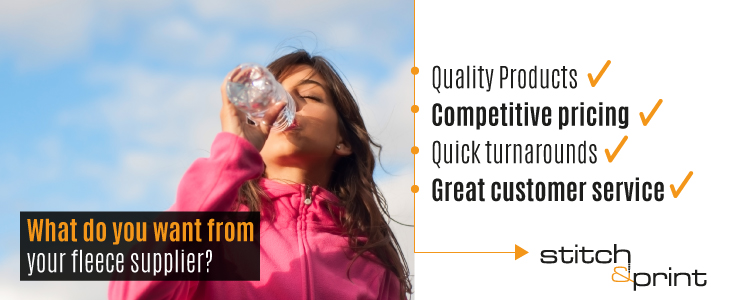 Leisurewear Goes Professional with Embroidered Fleece Workwear!
---
In some ways the new kid on the block but very quickly one of our most popular ranges, embroidered fleece is great for workwear. Fleece washes well, keeps its shape and colour and is an ideal base for branding.
And we have a range of weights and qualities of fleece so that you can pick the one that best matches your working environment – always outdoors, occasionally out on site or regularly working in a refrigerated area- wherever.
Childcare and education - We've supplied fleeces as staff uniforms, as child uniforms and, obviously, as both together for a range of childcare settings. When youngsters are getting involved in outdoor activities, arts and crafts and everything else in their busy days, a simple uniform that's quick to wash and dry can be an essential.
Construction sites – When workwear needs to be visible, tough and deal with whatever the weather throws at it, fleece is ideal. We've worked with all manner of contractors, heavy plant suppliers and construction workers and can offer the ranges of fleece (and other workwear) that meet your needs.
Retail – There's a reason why most major supermarkets include fleece in their workwear packages – it's versatile, easy to care for and, of course, smart. Fleece jackets and fleece bodywarmers are also ideal in DIY outlets, garden centres and wherever your staff are in and out of the weather all day.
For competitive prices, quality products & great customer service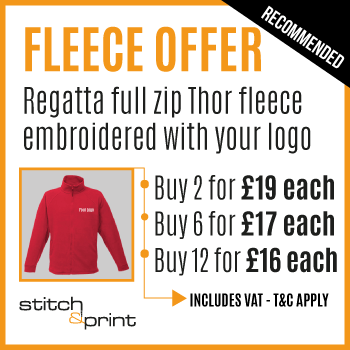 We have a wide range of embroidered workwear fleeces available in full zip, half zip, reversible and sleeveless bodywarmer styles, some great colours to choose from (including hi vis options) and many different weights of fleece too. And, of course, our fleeces come in all styles, shapes and sizes making them ideal for school and nursery environments.
Create Yours Now!
*

vat included at standard rate