Embroidered Work Jackets for Cumbria Business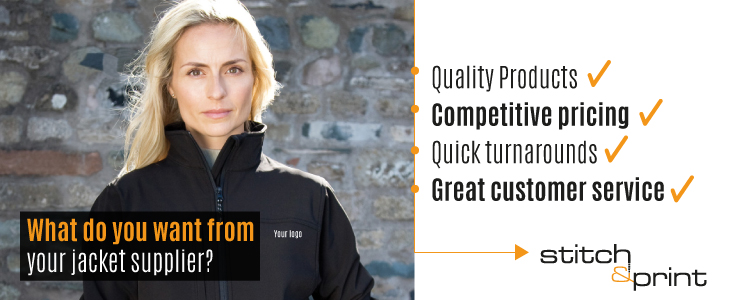 Embroidered Jackets: Softshell Smartness for Cumbria Businesses!
---
Jackets are still an important part of a company's workwear and staff uniform; particularly if your team members are working outside. Whatever the style; Bomber, Dover, or Hudson and the new kid on the block: softshell, they are all easy to brand with an embroidered badge or logo. As well as keeping your staff warm and dry, one of Stitch and Print's embroidered jackets ensure that your branding is consistent across your working environments.
Stitch & Print has a wide range of jackets to add to your uniform or workwear package.
Available in unisex, women's and children's fit sizes as well as men's, our jackets are suitable for branding by embroidery or printing with your logo. The range includes a variety of colours, weights and finishes. The modern contender, softshell offers a higher degree of weather resistance and are very suitable for people in active roles.
Please get in touch to find out more about what's available and how we might put a jacket into an embroideredworkwear package for your business.
For competitive prices, quality products & great customer service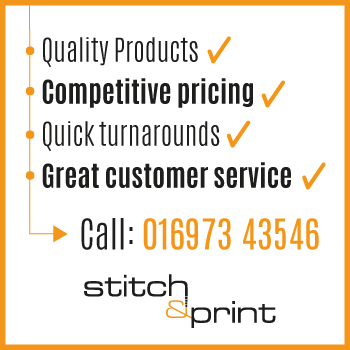 Create Yours Now!
*

vat included at standard rate