embroidered beanie hats Cumbria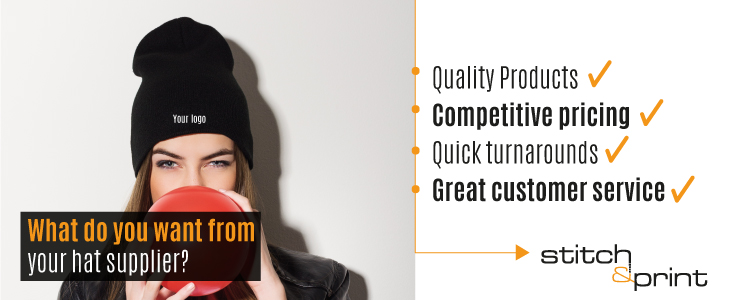 Embroidered Beanie Hats

Embroidered beanie hats, whether the traditional cuffed style, a standard beanie or the now very popular, slouch beanie are a big thing!

Whether its warmth in winter or shade on the move in summer, Stitch & Print has a range of embroidered hats and headwear to match your needs. We offer a great selection of embroidered beanie hats, pull on hats and, of course, baseball caps in a huge range of colours and combinations to match your uniforms or to coordinate with your logo.

And our beanie hats are not just great as embroidered workwear but they're also a fantastic promotional idea too. For instance, any business supplying outdoor equipment and dealing with adventure can make great use of branded and embroidered beanie hats and these are one of our most popular lines.

For bulk buys or major promotions, our discount rates start at just 50 items and the more you buy, the cheaper each hat gets. Have a look at our range and then get in touch to find out more about our price deals and embroidery and printing costs.

When buying headwear what do you want?
Create Yours Now!
*

vat included at standard rate