Hi Vis Jackets, Vests,Ts in Cumbria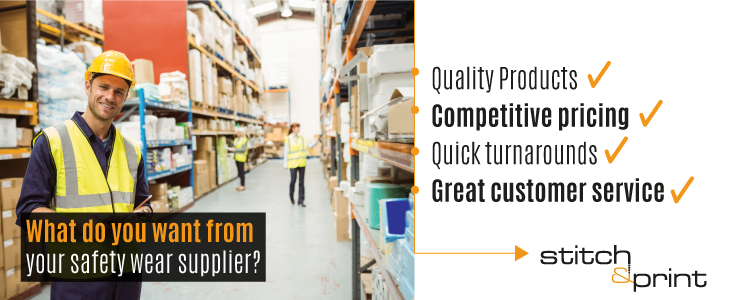 Hi-Vis Jackets & Vests to Keep Staff Safe!

Hi Vis Jackets and workwear are essential if your staff are going to be seen clearly at work especially in the darker nights of the winter. Staff visibility and site safety are big issues for employers and, at Stitch & Print, we're here to help you make the right choices for embroidered workwear that stands out clear and bright for your business.

Stitch & Print carries a range of Hi-Vis jackets and vests, which are available with long or short sleeves as well as a range of colours. We also supply a full range of motorway coats for anyone on the M6, bomber jackets, 3-in-1 jackets and hi vis over trousers to keep your work force seen, dry and warm even in the most extreme weather.

And, with our base in Cumbria in the north of England, we know all about the weather – and the motorways – and we make sure we're able to offer the latest hi vis workwear to match your needs including new styles, changing safety regulations and comfort throughout the working day or night.

And, as you would expect, all our high visibility workwear can be decorated with your company's logo or name.


A Hi-Vis Vest Offer for UK Businesses

We even offer enhanced visibility Polo Shirts and T-Shirts which are great for summer and indoor work and our range now includes hi vis hats too. Whatever your requirements Stitch & Print has got you covered!
Create Yours Now!
*

vat included at standard rate